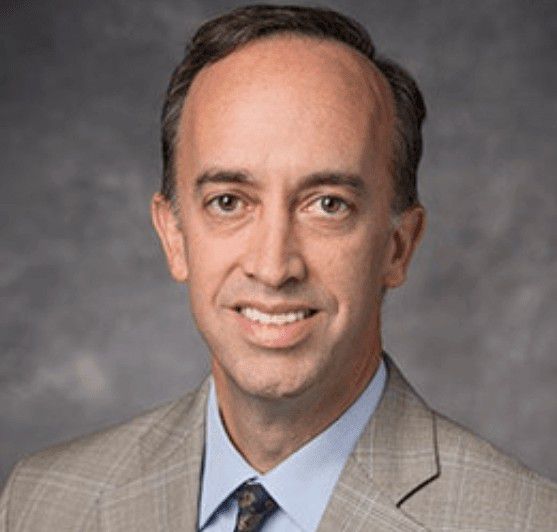 Brenda James and her husband came to Center for Orthopedics and Dr. Dan Zanotti for many years while they lived in Avon. When they moved to Berlin Heights, however, they had no intention of switching orthopedic doctors.
Dr. Zanotti was surprised when Brenda told him she'd moved and was still making the drive for appointments. Brenda says, "I told him, 'I'd drive over an hour to come see you because I know you'll do right.'"
The most recent thing Dr. Zanotti has done right for Brenda is a knee replacement on her right knee, which she'd been struggling with for about a year.
She had already had a torn meniscus repaired in that knee and was trying nonsurgical treatments. In fact, Brenda says that is one of the things she particularly likes about Dr. Zanotti.
"I like that he doesn't rush to surgery. He lets you be part of the treatment plan. We decided to try everything else available before surgery, including gel injections, but in August I came in and let him know I was sick of the pain. That's when we scheduled the knee replacement."
Brenda had her surgery at St. Johns Hospital and appreciated the 8 weeks of before-surgery classes and exercises getting both her and her knee and leg ready for the experience. Brenda was home within two days and done with outpatient therapy after 8 weeks.
At first, she says she had some pain, but the medication helped her have a smooth recovery. Now, after 8 weeks, she says she has "twinges" of pain only when, "I turn a certain way, am rushing an activity or am not paying attention."
Brenda says, "When I went in to see Dr. Zanotti, he let me know that I didn't have to do additional therapy because my leg was strong and I had a 120 degree range of motion after 8 weeks of religiously doing what I was told to do I didn't have any trouble. I can go up steps no problem, but I can't go down yet, but Dr. Zanotti says that just takes time and it's still pretty early."
When asked if she would recommend others get their knees replaced with Dr. Zanotti at CFO, Brenda didn't hesitate. "I would recommend Dr. Zanotti, highly, to anyone. He has a great sense of humor, takes his time with his patients and he has a great bedside manner. He cares about how you feel and you can tell."
Really, what greater testament do you need than a patient willing to drive 35 miles to her trusted doctor? Thanks for sharing, Brenda!
Are you having knee pain? If you and your family need orthopedic care, click or call 440-329-2800 to schedule your appointment with Dr. Dan Zanotti and The Center for Orthopedics today.